We are a gathering of believers in the God who made, cares for, and loves all people. We hold firmly to the unbreakable message of God's love and care for us in His Holy Word.
Since we believe the Bible to be true, and since it is obvious, we realize that we are not perfect...not even close. But God sacrificed His Son to pay our price and to give us His perfection as a free gift through faith. So we meet together regularly to strengthen that faith through God's Word and sacraments, and to help us live that faith and love in our lives. We'd love to have you join us!
Pastor
Jonathan Scharf has served as the pastor of Abiding Grace since July 2003.
Pastor Scharf has a Masters of Divinity degree from Wisconsin Lutheran College after completing four years of post-graduate education. This rigorous track of pastoral education includes eight years of work with the Greek language (the language in which the New Testament was originally written), six years of work with the Hebrew language (the language in which the Old Testament was originally written), and a year-long internship at another Lutheran congregation.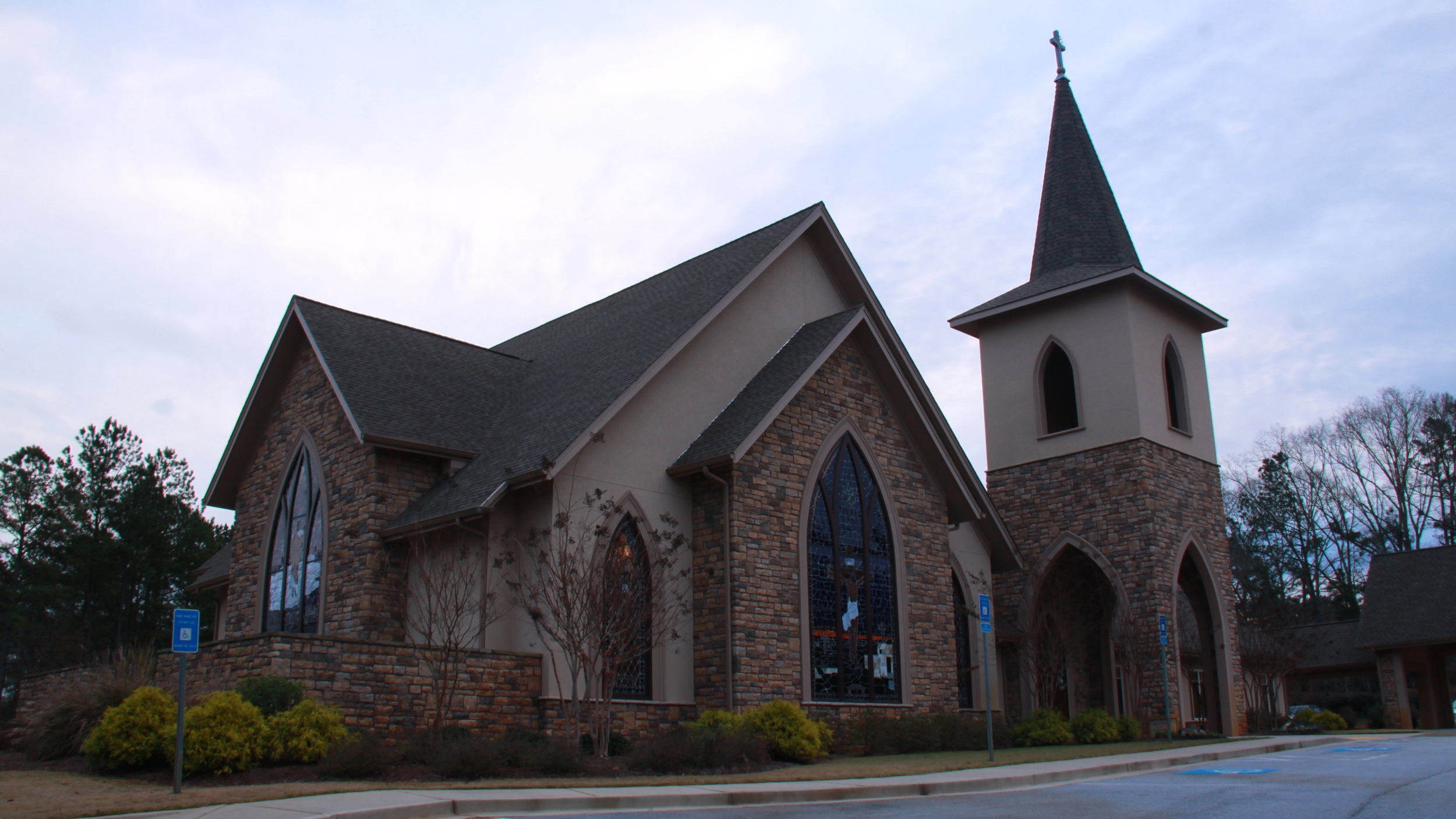 Our Story
Abiding Grace Lutheran Church began here in Newton County in 2003 to reach out and serve the residents of Newton, Rockdale, and Henry counties. With an emphasis on the word of God, relevant preaching, and outreach, our church has grown in size but our core beliefs haven't changed a bit. We focus all we do on God's word, proclaiming His forgiveness to our friends and neighbors.
But our local church has broader reach than just these few counties. Through our partnership with our national church body, we can help spread God's kingdom throughout the world.
Abiding Grace Lutheran Church is part of the WELS, the third largest Lutheran church body in America. Established in 1850, it now has over 1200 congregations in North America, almost 400,000 baptized members served by over 1000 pastors, and missionaries serving in more than 25 foreign countries.
Our Beliefs
We are a Biblical church giving God's word first place in our faith and life.
We are a Lutheran church that proclaims forgiveness for all through Jesus Christ.
We are a Christian church that gathers to praise God, to be strengthened by his word, and to reach out to those around us in Christian love.
We are a family united by the abiding grace of Jesus. Our purpose, as Abiding Grace Evangelical Lutheran Church, is to:
Worship in the Word by praising God's name and proclaiming His Word so that the faith of believers is fed and the seed of faith is planted in those who do not know Him;
Walk by the Word by helping all people to grow in the grace and knowledge of our Lord and Savior Jesus Christ; and
Witness with the Word by encouraging and equipping all members of our congregation for lives of faith and service, and to seek out the lost in our community and to share with them the Gospel of Jesus Christ.
For more information about the Biblical teachings proclaimed in our congregation, please see the What we Believe section of the WELS website.